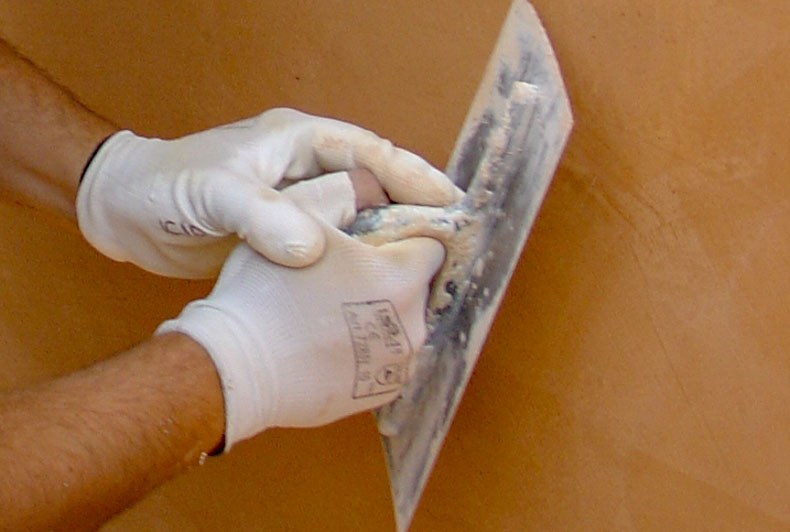 Hænder og spartel
UApplication of Stucco Lustro requires two hands and one trowel. But the specialist who owns the hands must be experienced, proficient, diligent and patient. For decorative tasks artistic talent is required. There are no shortcuts if the result is to be right. Therefore only the best artisans work for Ampio.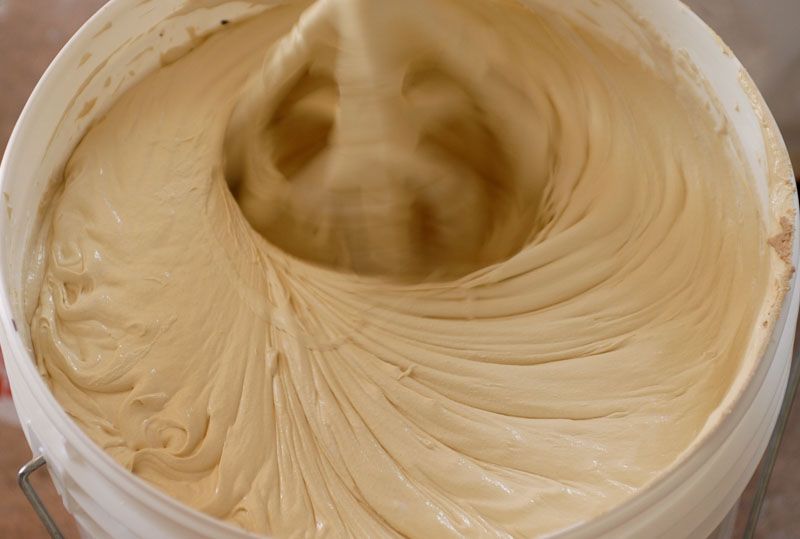 Material
The material for Stucco Lustro is a mixture of slaked lime and crushed marble which is dyed with pigments to obtain the desired colour. Mother of pearl, black sand, gold leafs or other natural additives can be added to obtain a specific effect. Each wall will be a unique surface.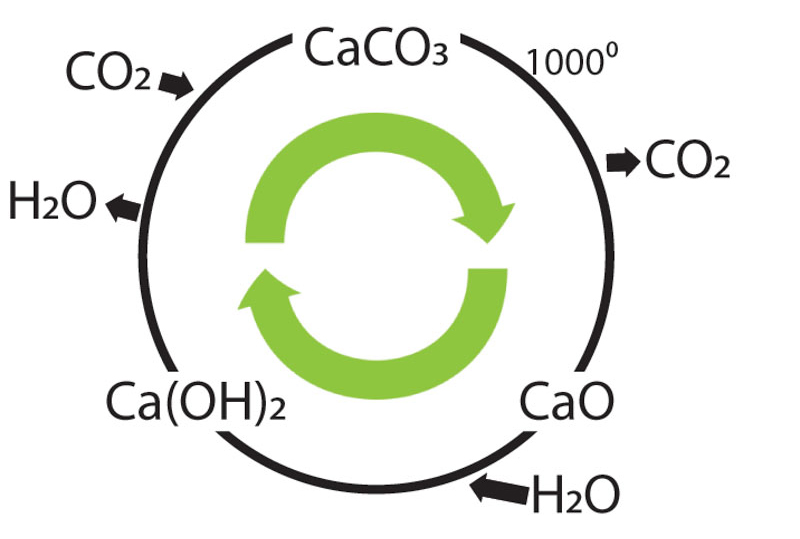 Lime cycle
At the starting point the lime is a lime stone - CaO3. When heated to high temperatures for many hours it gives off CO2 and becomes CaO. When the lime then is slaked it becomes Ca(OH)s, slaked lime, which is soft and moldable. It is then mixed with crushed marble, and when spartlet to a wall it dries, gives off water, absorbs CO2 from the air - and becomes a lime stone again.